AO Research Institute Davos
The AO Research Institute Davos (ARI), demonstrates excellence in applied pre-clinical Research and Development within trauma and disorders of the musculoskeletal system and in translation of this knowledge to achieve more effective patient care worldwide. 
The Musculoskeletal Regeneration Program is a multidisciplinary team focusing on a holistic approach to tissue engineering for repair and regeneration of traumatic injuries and degenerative disorders of the musculoskeletal system. We combine specialist knowledge in cell and molecular biology, polymer chemistry and bioengineering to investigate cellular responses and cell/ material interactions both in vitro and in vivo. In vitro studies focus on the optimal culture conditions for primary differentiated cells (such as chondrocytes, osteoblasts and intervertebral disc cells) and stem cells. The routine use of cellular, molecular, and biomaterial based therapies within the clinic is close, yet there are still some obstacles to overcome. The Musculoskeletal Regeneration Program investigates some of these challenges to enable their use in the repair of bone, cartilage and intervertebral disc tissues. The Program has several tissue-specific bioreactors, namely for intervertebral disc and articular joints, to accurately mimic the mechanical environment normally found within the natural in vivo situation. These bioreactors are instrumental for reliable in vitro testing, providing a close to natural environment, and for investigating the effect of mechano-regulation on cell behaviour. 
The interaction between the implanted cells and the host tissue under simulated in vivo conditions will be crucial for the outcome of the iPSpine therapeutic approach. The biochemical and biomechanical environment can have profound effects on determining the behaviour of the implanted cells. The Musculoskeletal Regeneration Program pursues many projects developing tailored biomaterials, optimizing cell therapies, and then investigating in detail how the cells/ tissues respond and interact towards regeneration.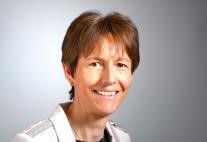 PD Dr Sibylle Grad is a Principal Scientist in the Musculoskeletal Regeneration Program. She is the focus area leader for intervertebral disc and cartilage research. Dr Grad obtained her degree in Pharmacy, her PhD in Natural Sciences from the Department of Cell Biology, and her Habilitation in Biomedical Engineering at the Department of Health Sciences and Technology of the Federal Institute of Technology (ETH) in Zürich. Dr Grad's current research includes: Intervertebral disc whole organ culture models and bioreactors for degenerative and inflammatory disc disorders; Cell therapy, molecular therapy, stem/progenitor cell homing for disc regeneration; Annulus fibrosus repair; Phenotype markers and systemic biomarkers for disc degeneration. Articular cartilage repair and regeneration: Bioreactors mimicking load and motion within articulating joints; In vitro explant models for chondral and osteochondral defects; Cell therapy, molecular therapy and tissue engineering for articular cartilage repair; Physical stimulation for cartilage repair.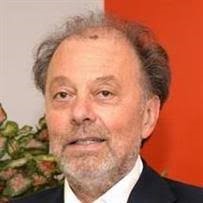 Professor Mauro Alini is Head of Musculoskeletal Regeneration Program, Vice – Director of AO Research Institute Davos. He has been involved in connective tissue research, starting from his PhD research work, which focused on the isolation and characterization of proteoglycans extracted from both normal human mammary gland and carcinomas thereof. He also has experience with quantitative and qualitative changes in extracellular matrix proteins (particularly proteoglycans and collagens) of the growth plate tissue before and at the time of cartilage matrix calcification during endochondral bone formation. In 1995, he was appointed as an Assistant Professor at the Division of Orthopaedic Surgery of the McGill University and head of the Biochemistry Unit of the Orthopaedic Research Laboratory, working to develop new biological approaches to treating intervertebral disc damage. Since 2000, he has been leading the Musculoskeletal Regeneration Program (40 employees) of the AO Research Institute Davos, focusing on cartilage, bone and intervertebral disc tissue engineering and regeneration.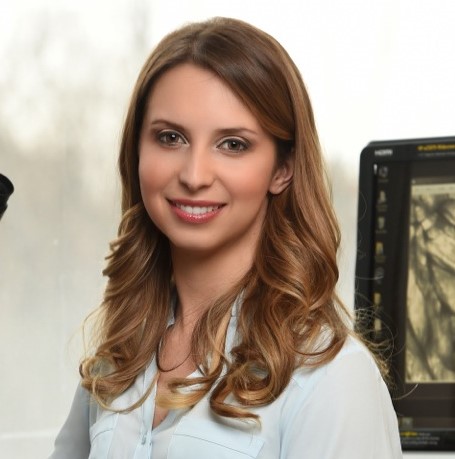 Andrea Vernengo completed her Ph.D. in Chemical Engineering in 2007 at Drexel University in Philadelphia, Pennsylvania.  In 2009, she joined the faculty in the College of Engineering at Rowan University in Glassboro, New Jersey.  In 2014, she was promoted to position of Associate Professor in the Departments of Chemical and Biomedical Engineering (joint).  At Rowan, her laboratory is active in the development of degradable, injectable biomaterials with adhesive properties for intervertebral disc (IVD) tissue engineering.  Currently, Andrea also holds a post doctoral position at the AO Research Institute Davos (ARI) where is she is pursuing research projects related the interverbal disc, including 3D bioprinting of cell-instructive scaffolds for annulus fibrosus tissue engineering.