Catalyze
Catalyze is a Dutch SME specialized in project management and administration for EU-level R&D projects. Catalyze has strong expertise in collaborative academic projects, scientific research, translational research, product development, clinical research, regulatory and commercial strategies in the area of pharmaceuticals, biotechnology, life sciences, and medical devices. Catalyze has experience in project management of international collaborative projects in the field of life sciences, including bookkeeping and administration services including budgeting, (financial) reporting, grant declarations, time keeping (hour registration), invoicing, tax declarations, and personnel affairs. Catalyze also has extensive experience in running R&D projects and employs consultants (PhD, MD) and (financial) administration personnel with unique expertise in this field. Catalyze's main tasks in the current proposal include: Project Management, assistance in development of an exploitation strategy, and active communication, dissemination and engagement activities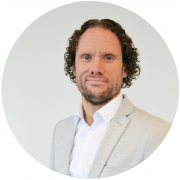 Olav Veldhuizen MSc is Project Manager at Catalyze. He holds an MA in Cultural Management from Northumbria University, UK. Mr Veldhuizen has more than 14 years' experience in the management of large, international collaborative biomedical research projects, working closely with universities, large pharma and SMEs. He also has extensive experience in stakeholder engagement and dissemination activities, in particular working with patients and patient organisations as well as regulatory authorities such as the European Medicines Agency. In addition to Project Management he has had leading roles in dissemination work packages for several European projects. This has included initiating, organizing and running workshops to bring together stakeholders and multidisciplinary partners facilitating collaboration and dissemination.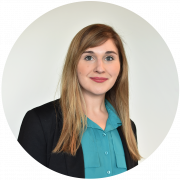 Kristine Stickney, MSc is a Project Manager at Catalyze. She graduated with an MSc in Neurosciences from Vrije Universiteit, cum laude. Her background includes project coordination and management in life sciences research for both CROs and non-profit academic research organizations. In her previous role, she brought together patients, clinicians, policy-makers, insurers and other key opinion leaders to improve cancer care delivery in the United States. Her portfolio includes a diverse set of projects, from pre-clinical to clinical trials, and she has worked in a wide-variety of academic and industrial settings.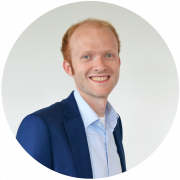 Maarten Doornbos, PhD is a Project Manager at Catalyze. He holds a PhD in molecular pharmacology from Leiden University, The Netherlands. The PhD project was a public-private partnership between Leiden University and Janssen Pharmaceuticals funded by the Belgian VLAIO program, which initiated Maarten's interest in project management. His current project portfolio consists a diverse set of projects ranging from medical diagnostics to therapeutics and from smaller single applicant projects to very large multi-partner projects such as iPSpine.