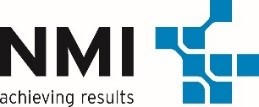 NMI Research Institute
The NMI Natural and Medical Sciences Institute at the University of Tübingen, based in Reutlingen/Germany, is a private not-for-profit research foundation under public law. Founded in 1985, the NMI has currently over 190 staff, and is dedicated to applied research at the interface of life sciences and material sciences. As such, its broad portfolio comprises of research groups focused on pharma & biotechnology, biomedical technology and surface & interface technology. The NMI offers contract research services and R&D support to industry, works as partner in academic and public-private research projects, and is an active player in technology development and as a spin-out incubator.
Over the past two decades, research for pharma and biotechnology has seen considerable growth and diversification. Here, NMI's key focus had been on protein profiling and assay development and it accumulated a wealth of scientific knowledge and technical expertise. This is reflected in its position as a sought partner in international research consortia, and as an internationally respected service provider with diverse offerings in various protein profiling technologies, covering low and high throughput assays, standard and multiplex assays, as well as preclinical and clinical applications. NMI is accredited according to EN ISO 17025 and thereby holds its status as a testing and calibration laboratory.
The NMI has a proven track record for biomarker assay development, validation and screening, which is exemplified by its central role in the IMI projects SAFE-T and MARCAR. These projects brought together partners from pharma, diagnostics and regulatory bodies to address the current lack of sensitive and specific clinical biomarker assays to diagnose and monitor drug-induced injury (SAFE-T) and for detecting non-genotoxic carcinogens (MARCAR).
In the context of iPSpine, the NMI's proteomic and immuno-assay technologies (a well-equipped mass-spec facility, several established multiplexed immunoassay technologies including the proprietary immuno-assay technology DigiWest) play a central role. They allow the profiling of hundreds of proteins – and not only total proteins but also post-translational modifications which arethought to be key for an in-depth characterization of iPS-NLCs on the level of activated proteins.