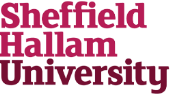 Sheffield Hallam University
Prof. Dr. Marietta Kaszkin-Bettag: Biologist, Pharmacologist (Director, Head of Development Consulting & Scientific Affairs) is responsible for the management and execution of scientific and regulatory writing projects and providing advice on regulatory strategy. Her experience comprises the coordination and preparation of gap analyses of dossiers, preparation and conduct of scientific advices, preparation of all nonclinical and clinical documents for CTDs, paediatric plans, Orphan Designations, Toxicology Expert Statements and others. She has gained profound experience across a wide range of therapeutic areas for a broad spectrum of medicinal products, particularly for innovative drugs (e.g. ATMP, monoclonal antibodies), food supplements, veterinary drugs and medical devices for more than 13 years. Since at PharmaLex Marietta has closely worked together with Zaklina on ATMPs and provided clinical and strategic input. Marietta holds a PhD from the University of Heidelberg. She is Associate Professor for Molecular Pharmacology at the Medical Faculty of the University of Frankfurt/Main (Germany).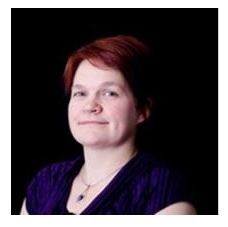 Professor Christine Le Maitre is Professor of Cell Biology and Tissue Regeneration, in the Biomolecular Sciences Research Centre. As an innovative scientist, committed to collaborative research, driven to maximise academic potential through creativity and vision. She received a degree in Pharmacology at Manchester University. In her PhD and post-doctoral positions, she investigated the role of the inflammatory cytokine, interleukin-1 (IL-1) in intervertebral disc degeneration and the cellular basis of the pathogenesis of disc degeneration. In 2008, she moved to Sheffield Hallam University (SHU) and established her own research group in musculoskeletal diseases (now called the Cell Biology and Tissue Regeneration Research Group which she established and leads). Her research group has since expanded to an interdisciplinary research group with strong collaborations with researchers in the Materials and Engineering Research Institute (MERI) together with a number of academic staff in the Biomolecular Sciences Research Centre (BMRC).