Universiteit Utrecht
Established in 1636, Utrecht University has evolved into a leading modern comprehensive research university with a growing international reputation. On the 2017 Shanghai Academic Ranking of World Universities, Utrecht University (UU) ranks first in the Netherlands, 22th in Europe and 47th in the world. UU has an annual turnover of over 810 million euro, 34% of which from external funding. UU has state-of-the art research facilities and excellent research training through graduate schools.
Regenerative Medicine Utrecht (RMU) brings together the largest number of researchers in the Netherlands to address global health care problems. They integrate fundamental science, emerging technologies, translational research and clinical care to perform high-quality research with the aim of developing novel regenerative treatments. The UU interdisciplinary group contributing to iPSpine is housed at the Regenerative Medicine Centre Utrecht which is next to The Hubrecht Institute – Netherlands Royal Academy of Sciences and in a walking distance from the Faculty of Veterinary Medicine.
The Faculty of Veterinary Medicine at Utrecht University is the premiere veterinary knowledge centre in the Netherlands. The Faculty of Veterinary Medicine is unique in that it offers knowledge and expertise of every level of animal health and welfare: from cell, to organism, to population. The faculty is ranked third in the QS World University Rankings (2018). Dedicated facilities/expertise of importance to iPSpine are the Gene Editing Facility (Prof. Niels Geijsen); Extracellular vesicle characterisation platform (Prof. Marc Wauben); and Regenerative orthopedics  headed by Prof. Tryfonidou. The UU group is renowned within the spine community for their unique preclinical platform enabling translation from bench to bedside with clinically relevant animal models. Herein, they have extensive experience in collaborating in multi-disciplinary consortia involving industry, academic and the public health sector.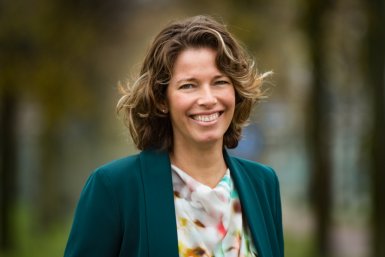 Marianna Tryfonidou, Professor Regenerative Orthopedics, DVM, PhD, dipl ECVS joined the department of Clinical Sciences of Companion of the Faculty of Veterinary Medicine (1998), followed an annual Internship and finished thereafter her PhD (2002) Cum Laude. In 2007 she certified as a veterinary surgeon (European College of Veterinary Surgeons (ECVS)), in 2015 was appointed as Associate Professor and as off February 2018 appointed as Professor Regenerative Orthopedics. The focus of her research is on understanding the underlying pathophysiology, unravelling cellular communications and on developing treatment strategies for musculoskeletal diseases, including back pain and osteoarthritis. Challenges are addressed by combining their multidisciplinary clinical background, involving unique spontaneous diseased canine models, with cutting edge biomolecular techniques. Results of in vitro and in vivo studies are interpreted with a clinical directive; experiments are designed with the translation from bench to bed in mind.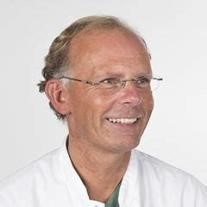 Björn Meij, Professor of Small Animal Surgery, DVM, PhD, dipl ECVS (European College of Veterinary Surgeons).After graduating from the University of Ghent (Belgium) as a veterinarian, Björn Meij completed his internship and residency in Small Animal Surgery at the department of Companion Animals of the Faculty of Veterinary Medicine (UU). He has 25 years of clinical experience in specialized veterinary orthopedics and neurosurgery. Through successful collaborations with human colleagues in spine research in public-private research consortia (e.g., AOSpine and Dutch Arthritis Society), he has been able to translate the dog spine patient as an animal model  with spontaneous spine disease to the human side benefitting both humans and their best friend (dog). This platform complies with the 3Rs and is expected to help decrease the time to market of the ATMP therapeutics.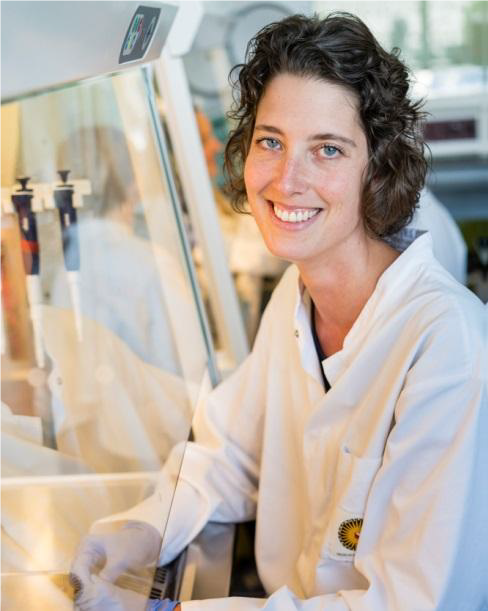 Frances Bach, DVM, PhD, post-doctoral scientist, obtained her propedeutic diploma in Biomedical Sciences (2005) and studied thereafter Veterinary Medicine (UU, the Netherlands). After obtaining her veterinary degree in 2012, Frances started her PhD on intervertebral disc regeneration under the supervision of Prof. Dr. Björn Meij (UU, the Netherlands) and Prof. Dr. Keita Ito (Eindhoven University of Technology and University Medical Center Utrecht, the Netherlands). Furthermore, she visited the laboratory of Prof. Danny Chan (The University of Hong Kong, China) and Prof. Dr. Daisuke Sakai (Tokai University School of Medicine, Japan), which resulted in three joint manuscripts exploring further fundamental aspects of disc biology. She recently obtained her PhD with Cum Laude and continues her research carrier focusing on NC- derived technologies within the (inter)national iPSpine network.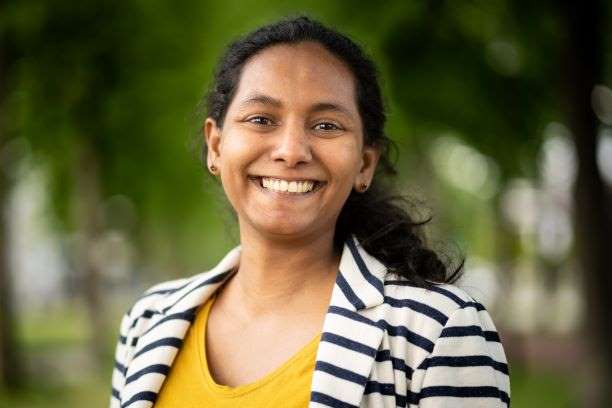 Deepani Poramba-Liyanage Having studied at the Faculty of Medical Sciences, University of Sri Jayewardenepura, Sri Lanka, I was awarded the Utrecht Excellence Scholarship to study for my Masters in Cancer Genomics at Utrecht University. During my Masters, I focused on mass spectrometry (With Dr. Michiel Vermeulen at UMC, Utrecht) and in epigenetics using knockout mouse models for lymphoma (with Dr. Jan-Herman Dannenberg at the NKI, Amsterdam). My Ph.D. is in epigenetics and gene regulation in the lab of Dr. Fred van Leeuwen at the Netherlands Cancer Institute (NKI-AvL).  I now work as a postdoc in the lab of Marianna Tryfonidou as a part of the iPSpine team.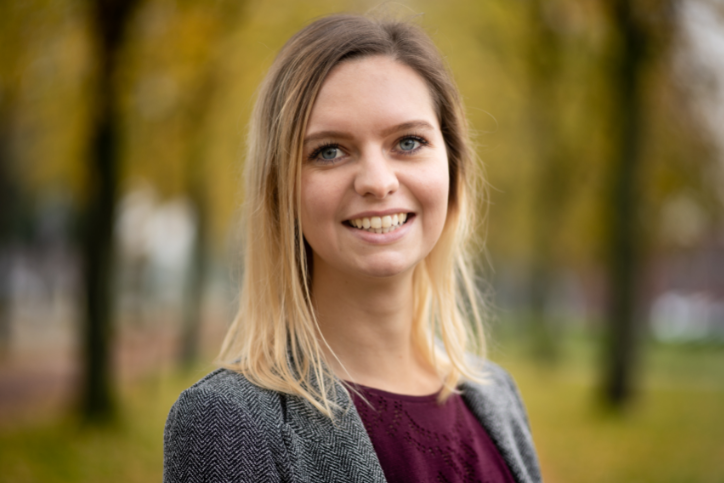 Lisanne Laagland, DVM, PhD-candidate, obtained her veterinary degree in 2019 Cum Laude (UU, the Netherlands). During her veterinary study she successfully completed the Master Honours Programme working on intervertebral disc regeneration resulting in receiving her Veterinary Research Diploma in 2016 (UU, the Netherlands). Recently she started her PhD under the supervision of Prof. Dr. Marianna Tryfonidou (UU, the Netherlands) as part of the iPSPine team focusing on intervertebral disc regeneration using induced pluripotent stem cell technology.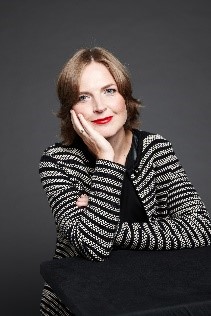 Beatrix Förster, Dr. rer. nat., is Innovation Manager at UU for iPSpine. She an experienced project leader and business developer with entrepreneurial spirit driven by the desire to improve people's and animal's health by innovative therapeutics. She is connecting science to business since about 20 years, which resulted in biotech start-ups such as SuppreMol GmbH.
She is a strong program and project management professional with an industrial background skilled in antibody therapies for cancer, autoimmune diseases and infectious diseases and enjoys working at the public-private interface.

She likes to think outside the box and has a broad interest in innovative technologies and therapies in the human and veterinary medical field. She has a good understanding of IP-relevant content, patenting strategies, negotiating contracts and regulatory approval channels. She also has experience in attracting funding and investments. She has a broad network that includes scientists, companies and investors.

Besides being a business developer at the veterinary medicine at the University Utrecht she is currently living her dream of building her own biotech company focusing on microbiome related skin care and treatment.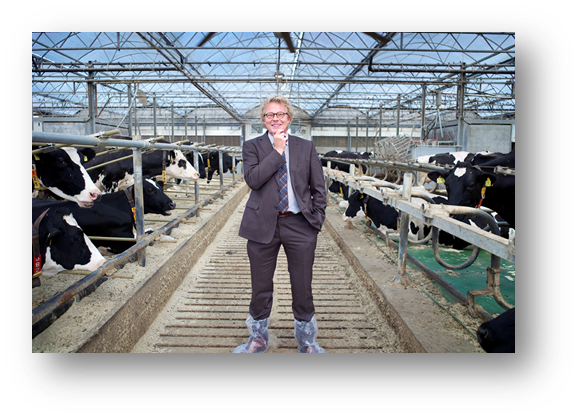 Vincent M.C. Rijsman, DVM, is Innovation Manager for iPSpine at UU. He is a motivated, entrepreneurial, pragmatic and energizing business development manager with more then 18 years of business development experience in the Fields of Life Sciences, Animal Health, One health and Agri production. Vincent has initiated, supported and/or managed more than five hundred projects, collaborations and programs during his career, but never has been a scientist himself. Too restless. No patience. He has always operated side by side together with academics and has a certain talent to see the potential in scientific results, bright ideas and new technologies. Combined with his broad network in mentioned fields and his expertise in the settlement of fruitful collaborations, with or without the acquisition of external subsidies and funds, he was part of many successful research and development trajectories, quite often operating from the background. In 2015 he was one of the driving forces behind the realization of the Netherlands Centre for One Health. Vincent has expertise in different contract forms, experience with many ways of cooperation and has the right negotiation skills to realize projects with mutual benefits.
The last 5 years he also experienced the challenges of being an entrepreneur himself, as CEO of a high-tech start-up company, Connected Animals Group of Companies. Connected Animals introduces state-of-the-art Internet Of Things technologies, sensorics and mathematical data analysis in Animal Husbandry. So, Vincent experienced how to cooperate with the academic world 'sitting at the other side of the table'.
In the end, Vincent enjoys a nice talk with enthusiastic people, while drinking good coffee. His biggest motivation is to make the world, both for animals and humans, a little bit better than it was before.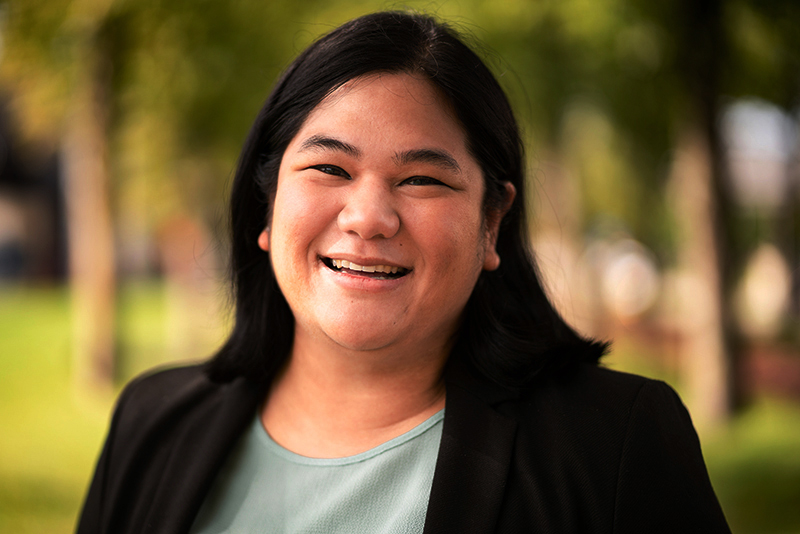 Lizette Utomo was trained as a technical physician the University of Twente, the Netherlands specializing in Reconstructive Medicine. In 2013, she completed her MSc degree on cartilage decellularization for regenerative strategies at the dept of Otorhinolaryngology at the Erasmus MC University Medical Center, Rotterdam, NL in the group of Prof. Gerjo van Osch. She completed her PhD in 2018 at the dept of Orthopaedics of Erasmus MC University Medical Center focusing on inflammation in degenerative joint diseases. As part of her PhD, she also worked at the Galeazzi Orthopaedic Institute in Milan, Italy in the group of dr. Matteo Moretti where she worked with microfluidic systems for osteoarthritis research.
From 2018-2021 she worked as a postdoc at the dept. of Oral and Maxillofacial Surgery the University Medical Center Utrecht, NL working on tissue engineering of the mandibular condyle. As part of the postdoc project, she also worked at the AO Research Institute in Davos, Switzerland in the group of Prof. Martin Stoddart. As of August 2020, she joined the Regenerative Orthopedics of Prof. Marianna Tryfonidou at the faculty of Veterinary Medicine at Utrecht University as scientific project & research manager and senior postdoc, where she contributes to scientific project managing of the H2020 iPSpine project is working on local controlled drug delivery for osteoarthritis pain management.