University of Miami
The University of Miami (UM) is private research university with more than 17,000 students from around the world. Established in 1925, UM is a major research university engaged in more than $309 million in research and sponsored program expenditures annually in areas such as medicine, engineering, education, law and ethics. UM comprises 11 schools and colleges serving undergraduate and graduate students in more than 180 majors and programs. UM ranks No. 46 on U.S. News & World Report's 2018 Best Colleges list and ranked No. 44 in the 2018 Wall Street Journal/Times Higher Education College Rankings. The Leonard M. Miller School of Medicine is ranked 41st in the nation in NIH funding and the Department of Human Genetics is ranked amongst the top #7 in the USA's. The Interdisciplinary Stem Cell Institute (ISCI) at UM was established to capitalize on pioneering work in the use of adult stem cells for the repair of malfunctioning human organs. ISCSI is at the cutting-edge of translating stem cell therapies, UM Hospitals are the clinical sites for the application of ISCI's groundbreaking research. ISCI's Clinical Research Cell Manufacturing Program (CRCMP) exists to facilitate the translational development of cellular therapies from basic research projects to clinical practice. The goal of the CRCMP is to provide the rapid and safe transition of basic research ideas. This includes the qualification and testing of reagents, scale-up of methods, development of Standard Operating Procedures (SOPs), ongoing process validation, and the provision of a controlled good tissue practice (GTP) and good manufacturing practice (GMP) infrastructure and support for compiling Investigational New Drug (IND) applications.
Finally, the UM Miller School of Medicine Institute for Bioethics and Health Policy, a WHO Collaborating Center in Ethics, one of seven in the world, is dedicated to education, research and community service in bioethics and related disciplines. Established in 1991, Bioethics was the founding component of UM's multi- and inter-disciplinary Ethics Programs.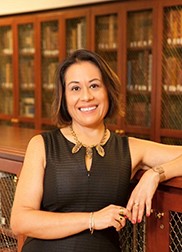 Rosario Isasi, J.D., M.P.H., is a Research Assistant Professor at the Dr. J.T. Macdonald Foundation Dept. of Human Genetics at the University of Miami Miller School of Medicine. She holds appointments at the Interdisciplinary Stem Cell Institute and the J.P. Hussman Institute for Human Genomics. Prof. Isasi has built an international reputation as a scholar with expertise in the area of international comparative law and bioethics. She is the President's International Fellow of the Chinese Academy of Sciences (CAS) and Adjunct Professor at the CAS' Institute of Zoology, the Ethics/Policy Advisor of the European Commission's European Human Pluripotent Stem Cell Registry (hPSCREG) and Chair of the International Stem Cell Forum (ISCF) Ethics Working Party. She is also a member of the Ethics & Policy Committee of the International Society for Stem Cell Research (ISSCR) and of the Executive Board of the International Stem Cell Banking Initiative (ISCBI).