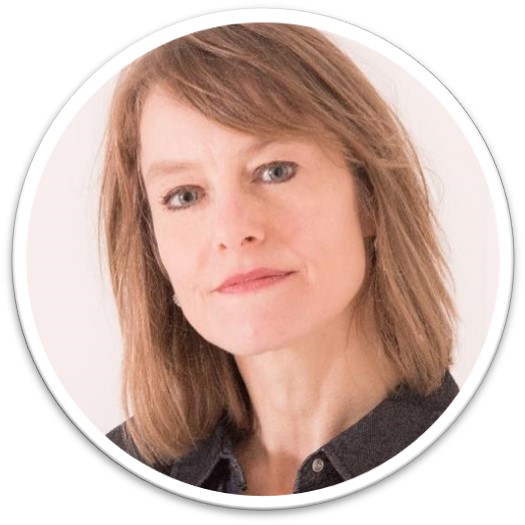 My hope is that iPSpine will make the change in the lower back pain therapy field.
member of the ipspine patient advisory board
Dear lower back pain patient,
I'm writing my story for everybody who is willing to read it (thank you), but in the first place I'm writing to you. Why? Because, you and I know what it's like to live with this overwhelming and invalidating pain in our lower back. Do you also feel the pain in your buttock and leg? Well, some people get all the fun! Don't worry, this is not going to be a patient complaining session. No, the iPSpine-team gave me some other instructions. So please, let me introduce myself.
My name is Rian de Brouwer, I'm a forty-something (1 grey hair) year old woman, living in the south of The Netherlands. I'm a proud member of the iPSpine Patient Advisory Board.
My lower backpain started when I was seventeen years old and it wasn't exactly a subtle introduction. I was doing my morning routine and when I bended towards the bathroom sink I felt a sudden, sharp and horrible pain in my lower back. My left leg lost its muscle strength and I fell on the floor. I didn't understand what had happened to me, I could hardly move because of the pain and I was upstairs alone. I called for help and my boyfriend came up to see what was going on. Luckily for me he was a calm and very strong guy who slowly helped me get up my feet and supported me to get down two stairs. He got me into the back of the car (in lying position) and we headed to the doctor's office on a Sunday morning. It was a very painful ride, but we made it and I was examined by a general practitioner. I was diagnosed with acute lumbago.
What I didn't know then, is that this was the beginning of my life as a lower back pain patient and eventually being in so much pain that I had to quit my career. In the years that followed I suffered from lumbago multiple times a year and I developed chronic lower back pain (LBP). At age 26 an MRI-scan showed a herniated disc at L4/L5. My main problems were static postures; sitting and standing. I used two different chairs at work and after lunch I had to lay down in an empty office for 15 minutes, to make it through the day.
Let me make a list of everything I tried – physically and mentally – to relieve my lower back pain until my 1st surgery. He we go:
·         Physiotherapy
·         Fitness (strengthen my core)
·         Yoga
·         Osteopathy
·         Massage therapy
·         Rest
·         Mindfulness
·         Walking
·         Swimming
·         Meditation
·         Went to a psychic
·         Painkillers
·         TENS therapy
·         Acupuncture
·         Asked for help at multiple hospitals/clinics
I probably forgot something, but never mind. Nothing really helped. The only thing that relieved my pain (short-term) was lying down with my legs on a chair. In 2007 my pain was overwhelming and influencing my job. Also, besides the pain in my lower back, buttock and leg, I had developed bladder problems, which taken in combination is an indication for surgery. So, at age 34 I got surgery for my herniated disc. I was convinced this would end my pain and give me a better life. Boy was I wrong! To make a long story short: this surgery resulted in an instability in my lower back and ended my career.
"At age 34 I got surgery for my herniated disc. I was convinced this would end my pain and give me a better life. Boy was I wrong! […] this surgery resulted in an instability in my lower back and ended my career."
Twelve tough years followed. Multiple reintegration attempts failed and despite that, the medical examiner of UWV (Dutch medical benefit department of the government) decided I didn't need a WAO-benefit. This would mean for me that I wouldn't have any income. I panicked, because I lived alone and couldn't work. A lawsuit followed and after a year the judge decided in my favor: I received a medical benefit. This was a relief, because at least I didn't have to worry about money anymore.
After the lawsuit I could focus on my health again. I asked for help in different hospitals, but I was told to 'learn to live with it'. I was offered corticosteroid injections to relieve the nerve- and facet joint pain. These were painful injections but at least they temporary relieved my pain. I also got depressed, went on antidepressants and luckily I found the most skilled and kind psychotherapist to help me cope with my situation and process what had happened. 
Now let's fast forward to 2019. I never accepted my situation and always kept looking for a solution. I was searching on the internet again when I found a book. This book – 'IJzersterk' from Annelies Brems – was the beginning of change. In this autobiography, Annelies described her spinal fusion and how it changed her life for the better. Annelies and I had one thing in common; at one point we felt so desperate that we considered to jump of a roof. What we also had in common was that we didn't really want to die, but that the pain and physical limitations were consuming our lives. I ordered her book and read it in a day. This book gave me the information I was looking for: the name of a spine expert. His name is Dr. Steven van Gaalen and I immediately contacted the hospital for an appointment. After listening to my story, studying my X-ray and MRI, Dr. van Gaalen explained the damage in my lower back and offered me a spinal fusion. It was done in April 2019. My horrible facet joint pain was gone immediately. My damaged nerve is finally released and is healing. I am healing, both physically and emotionally.
For me, herniated disc surgery and a spinal fusion were the only two options. Don't get me wrong, I'm grateful, but neither options are cures and both give side-risks. My hope is that iPSpine will make the change in this field. In the future disc regeneration could be the novel therapy and a real cure for lower back pain patients. Let's keep the faith!